CHALLENGE YOURSELF
CHANGING THE WORLD
Do you want to develop  your career in the area of Digital Marketing? Do you want to learn by leading different projects and challenges?
What makes 2 Open a different place to work is the amount of opportunities it leads you to. 2 Open brings you a rich experience with top clients that are highly demanding global players. These challenges will help you to grow while you enjoy and strengthen your skills.
You do not need to decide if you want to work at a global oil company, at a world class construction materials supplier, at a top ten global business school, at a first class dairy company, at a cool-niche cosmetics company, at an American forward looking fashion brand, at the best football team in the world… join 2 Open to find challenges from all of them at once.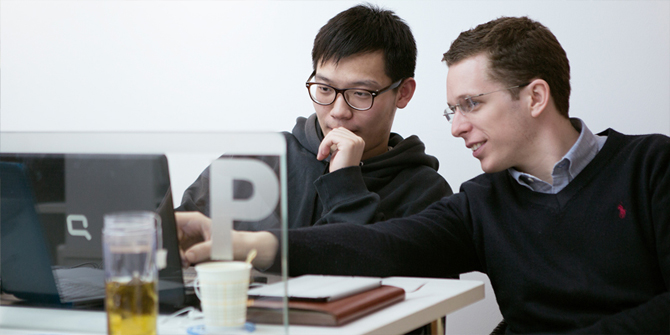 2 Open focuses on digital business development to and from China. Our areas of work are Digital Strategy, Ecommerce Development and Performance Marketing.
Our team is European and Chinese and we learn real time to quickly transfer newer practices to our clients. Being a middle size company in our sector allow us an extra of flexibility and speed. Therefore, we need very brilliant and hard working quick learners that are full of questions and curiosity and that are willing and able to find answers. Finally, our professionals are capable of articulating those answers into projects and initiatives to our some of the top brands in the world: our clients.
The companies we work for build and/or sustain this way competitive advantage in the Chinese market through forward looking top class digital marketing strategies much before books and manuals ever talk about them. It takes a very specific talent and that is what we are seeking.
YOU WANT TO PUSH AND DRIVE THE CHANGE
At the same time, working at 2 Open is working at a fast moving company which has both advantages and challenges. 2 Open is not for everyone nor every moment the best fit in all cases. It is the right place for you if:
You are truly passionate about deep understanding of individual and social behaviors. You like to observe and understand what happens around you and why.
You love to see new trends in interactions (often due to new technologies and here is where our very human company becomes a bit technological) that make society evolve in new and unexpected ways.
You have experience, knowledge, training, interest, in the area of online marketing and digital business development.
You want to contribute, through commerce, to a better connected world with an increasingly level playing field in general. And in particular, you love China and its people and culture and you would like to contribute to a better world with a positive relationship between China and the world.
You would love that advancements and developments to be implemented as soon as possible to as many people as possible can enjoy them as fast as we can.
YOU WANT TO CHANGE THE WORLD CHANGING YOUR LIFE
YOU DO OPEN
SEE OUR OPENINGS IN LINKEDIN or APPLY TO TAKE AN INTERNSHIP WITH US